Resources
Complete Plan in English (6MB)




Chinese Summary


Spanish Summary



English Summary




Explore online or
Download Toolkit (1 MB)
Enjoy our Photos

2013 Youth Ambassadors, as seen through the eyes of youth

2011 Youth Ambassadors


Coalition Green Map (view full map)
2012 Youth Ambassadors video and Blog
Local Spokes engages local residents
to envision the future of bicycling
in our diverse neighborhoods.
Local Spokes is a coalition of 9 diverse non-profits based in NYC's Lower East Side and Chinatown. We seek to engage, understand and advocate for the community's various perspectives on cycling through multilingual outreach, public participation activities and a summer Youth Ambassadors program.
With information collected over a two year period, Local Spokes has published a Neighborhood Action Plan. Download the 28 page complete plan (English, 6 MB) or the summary (Chinese, Spanish and English) to explore award-winning outcomes of visioning sessions, surveys and planning.
Videos created by Streetfilms (top) by Peter Shapiro (center and below) and by Lee Elson (below) highlight the activities and focus of this engaging process. We offer a Toolkit (online and download versions) that will help you utilize the Local Spokes model in your community. Explore the Youth Ambassadors Blog and 2012 signage project, our photo album and tweets. Press coverage and a press kit below (and on Facebook) round out the story.
Upcoming Events
• NEW in 2016 - Green Map created "
Bike Ready
", a short video and guide that help cyclists prepare to respond to ongoing emergencies. It was produced with help from
LES Ready
, and features volunteers from Time's Up. Watch for Spanish and Chinese videos soon.
Lower East Ride
combines cycling and resiliency on a post-Sandy action map and check out Green Map's "
How to Create a Bike Tour
" video!
• Time's Up! hosts Bike Repair workshops 5 times weekly. Find the
schedule here
, including a new 2016 Lower East Side location. Tons of
great rides
!
• Local Spokes supported the start of the
YouthBikeSummit.org
. Check out the
keynote address
by our 2013 Youth Ambassador.
Local Spokes was presented with the 2013 Innovation Award by the national Alliance for Biking & Walking at the National Bike Summit in Washington DC.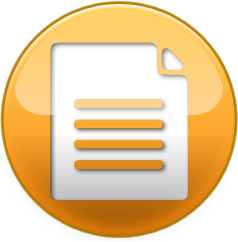 •
StreetsBlog
•
American Bike League
•
At the National Bike Summit
•
The Lo-Down
•
DNA Info
•
The Villager
Coalition Members
Email us at info@localspokes.org